Treat Someone You Love
To The Gift Of Health With These
Christmas Special Offers
Wave goodbye to awful christmas jumper mistakes with these brilliant christmas special offers.
We are giving you the opportunity to really tick those gift boxes.
Beautiful handmade christmas gifts which will show people just how much thought and love and care you have put into choosing for them.
We have medicinal creams at a hugely reduced price. Luxurious chrristmas stocking stuffers such as rose talc or lilly of the valley perfume.
But in my opinion the very best christmas gifts are the divine prescription skin care sets- luxury in a pot! These long tested ointments will make a real difference to your loved ones lives helping to ease those aches and pains or reduce the misery of winter coughs and colds with the sinus cream.
You will see when you click the links and read the indepth information on theme, these creams normally retail at £23 ....treat loved ones...or yourself at the reduced price of just £12.50 + £4 postage and packaging.
Eczema Ointment
Marigold Balm
Aloe Vera and Calendula Balm
Joint Inflammation Ointment
Psoriasis Ointment
Hayfever Facial Massage Treatment
Sinus Facial Massage Treatment



---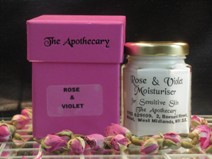 Exclusives Sets Of Prescription Skin Care
An amazing opportunity to buty some of the most beautiful pure skin care products on the market at half the normal retail price.
Read the indepth information here



---
From christmas special offers to the home page of the aromatherapy website www.aromatherapy-natural-products.com