Click Here To Look Closer At The Soaps.
Complete Rose Range.
Complete Jasmin Range..
Complete Lily of the Valley Range.

Delight Someone Special
with this Gold Box
of Matching Aromatherapy Products
Designed To Complement
Our Bespoke Perfumes.
We all have times where we want to tell someone that they are special but we can't find the words. I think that an
aromatherapy gift set is the ideal solution. It says as much as the old language of flowers.
The woman that wears a freesia perfume is flirty and joyful to be around. A scent of lily of the valley perfume will make any
woman smile. Honeysuckle perfume is exotic sweet and heady, and of course lavender perfume is a timeless classic.
You will also note that there are matching sets to the mens colognes in both the cool sandalwood and the exotic Royal amber
ranges.
The beautiful sets come in an elegant gold tooled box bearing The Apothecary name, and are delightfully presented with
fragrant rose buds. They contain a matching set of Talc, Bath and Shower Gel and 2 handmade soaps. Each product has been
made with our bespoke Eau De Colognes and so make a wonderful toning collection.
A really thoughtful present that is bound to impress.
---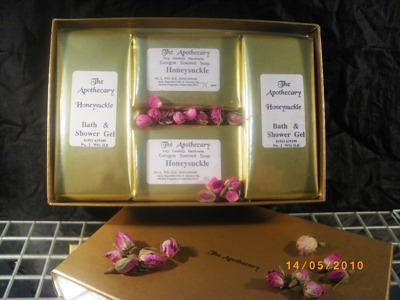 Honeysuckle
---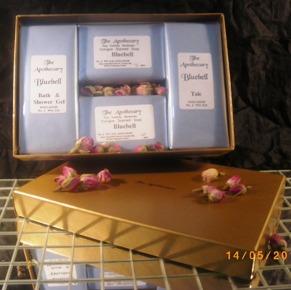 Bluebell
---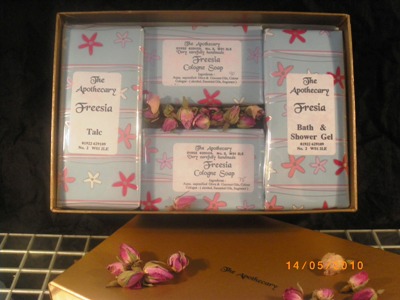 Freesia
---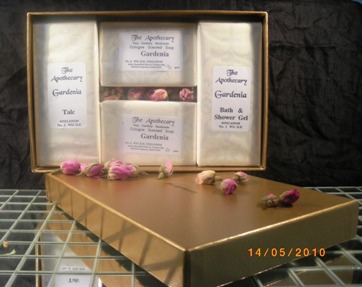 Gardenia
---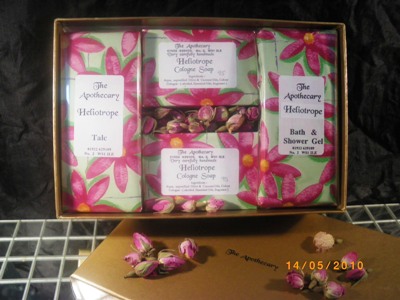 Heliotrope
---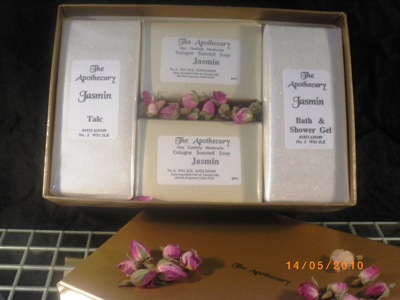 Jasmin
---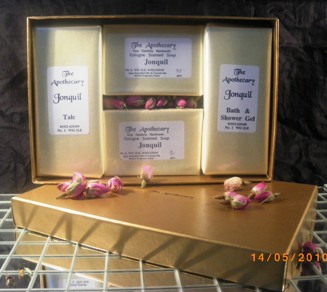 Jonquil
---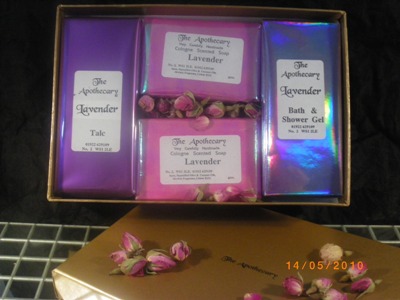 Lavender
---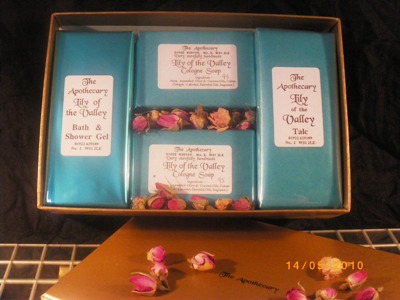 Lily of the Valley
---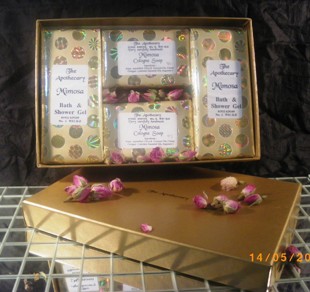 Mimosa
---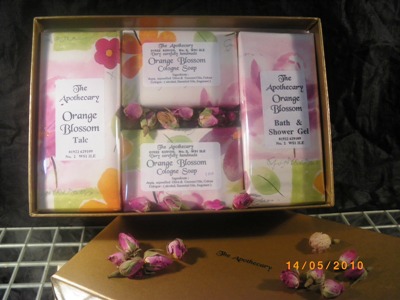 Orange Blossom
---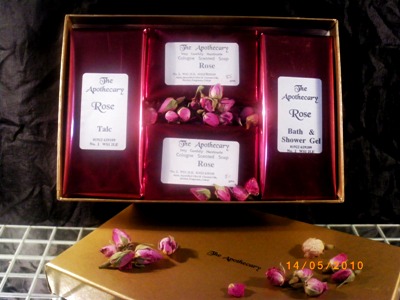 Rose
---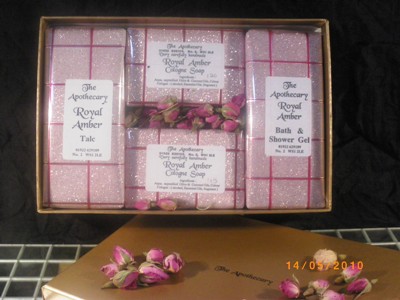 Royal Amber
---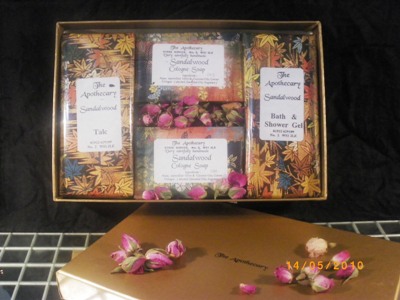 Sandalwood
---
Tuberose
---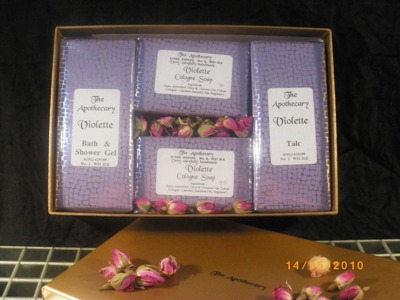 Violet
---
Available by calling The Apothecary on 01922 629109. From aromatherapy products set to the home page of the aromatherapy website www.aromatherapy-natural-products.com