Uses for Chamomile Oil.
It sees even the noble bard lauded the wonderful uses for chamomile.
A bit of Shakespeare never hurt anyone, so...
For though the camomile,
the more it is trodden on the faster it grows.
Henry IV. Pt. I. Act II. Sc. 4. L. 441.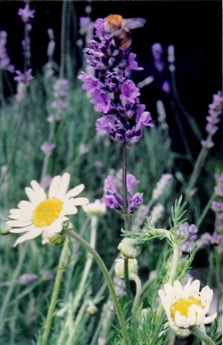 <<
>>
Camomile Maroc - Ormmensis Maulticaulis
Camomile Roman - Anthemis Nobilis
Camomile German - (Blue) Matricaria Chamomilla.
German chamomile essential oil is indeed a beautiful royal blue colour, be aware that will change the colour of any treatments that you use it in.
Chemical Constituents.
Roman- angelic and isobetyric ethers, anthermene sesquiterpenes azulene atemol, gum phytosterol, calcium sulphur.
German :- ethers of caprylic andmonyliv acid, a hydrocarbon and ezulene.
Maroc:- Unknown.
Distribution.
German:- Europe, N and WAsia, N. America, Australia.Maroc:- W Africa, S Spain, Israel.Roman:- S and W Europe, N America.
Extraction :-
Distillation.
Properties and Uses of Chamomile.
German:-
Analgesic, anti-allergenic, anti-inflammatory, anti-spasmodic.
Acne
Allergies
Dermatitis
Eczema
Hair care
Inflammations
Arthritis
Muscular pain
Menstrual problems
Headache
Insomnia
Nervous complaints
Maroc
Antispasmodic, anti-allergenic, antispasmodic.
Colitis
Headache
Insomnia
Irritability
Migraine.
Sensitive skin
Roman:-
Analgesic, anti-neuralgic, antiseptic, nerve sedative, stomachic.
See German.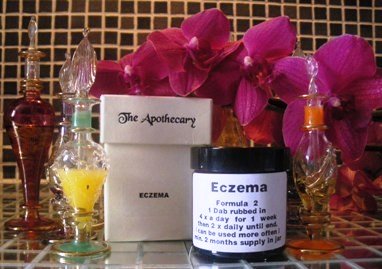 Chamomile side effects.
No known side effects.
Like all essential oils not recommended for patients with diabetes or in the first 16 weeks of pregnancy.
We draw on many uses for chamomile in our treatments... have a look for yourself in our store.