I Just Gotta…Get My Shit Together, Then Things Will Be Better
by Still in It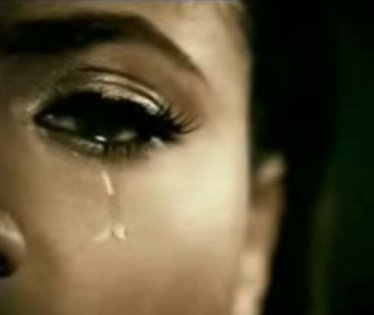 I Just Gotta…Get My Shit Together, Then Things Will Be Better

When I was a child I did not imagine a fairytale wedding, big house, set dinner table, minivan, husband, just me and my kids.

The obstacles and challenges I would have to overcome just to get to that point are unimaginable. But here I am today.
I am a professional, hard working professional woman. I live hundreds of miles away from my family. My contact with friends and family has dwindled; I am so busy all the time. I am in the best position I can be in at this point of my life. I love my job. I am engaged to a hard working young man. We have been together for 4 years. He was my first. The possibility of having that complete family that I did not even see as a realty as a young girl. I have put myself in a position, possibly, for that fairytale wedding, big house, set dinner table, and so much more.

The only thing is – this man from time to time makes me feel a way no other man has made me feel. I feel like I am in prison. I feel like I could just roll up and die. I feel like I am lower than dirt. Who else would love someone so selfish and filthy? Who would even be interested in being with someone who can't suck a dick or give her man sex a few times a week? Only him. He allows me to be here with him because only he would put up with someone like me.

Forget having an opinion, needs, wants, and thoughts of my own. None of that matters because the fact of the matter is who am I to even think that I deserve better with what little I have to offer. Only he would tolerate me enough to at least halfway want to be with me, care for me, care about me, and love me.

You know come to think about it I don't have a right to even be a little sad. When things happen at work or wherever, I should just suck it up. Because I am the problem no matter where I go, it's me. Scum of the mother fucking earth. The lower I feel about myself the harder it is for me to be happy, get up, do something with my hair, care about my body, care about what I put in my body, cook, and clean. There is no excuse. That's just selfish of me to subject him to my problems or issues and me not being able to just get over it.

I should feel blessed that he even let me live in this big, beautiful house with him-a house he had before we meet. Though after 4 years most of my stuff is still in the garage. I better continue to consider what I need to throw away because it's all junk anyway. I live in his house I should have been more respectful in the first place and not even have tried to move my stuff in. So the stuff I did move in is in a variety of bins, baskets, plastic drawers. My fucking selfish ass still can't manage to keep that together. I don't know what's wrong with me.

He loves be though and that's why he puts up with me. There are things I really would like to say and share with him but since it might make him mad at me to the point where he is yelling again because he loves me so much, I choose not to share. Because the more he yells the more he loves me - the more I hate being here and the more I hate myself. But I don't leave because I am lucky to have someone that will put up with me. I'll never be lucky enough to find someone else as generous has him. One day I'll get my shit together and things will be better.